Women in Naturals – Emerging Women Leadership Series
July 27 @ 6:00 pm

-

9:00 pm

$10.00 - $15.00
Event Navigation
Are you craving an opportunity to share authentically with women who face similar challenges and opportunities in bringing their work to the world?
Women in Naturals is the second in this innovative series designed to grow community and support for women of impact to help you succeed in business. Each event will have its own unique theme, including diverse panelists and power circle discussion topics, not to mention libations and evening nibbles!
Join us for an interactive evening of connection, wisdom, and deep dives to support you on your journey as a female leader. The  Emerging Women Leadership Series is designed to build a community of inspired female leaders. Each event will have its own unique theme, including diverse panelists and power circle discussion topics, not to mention libations and evening nibbles!
Women in Naturals
We're seeing huge opportunities the for growth of women's leadership in the natural products arena. Join this panel of conscious leaders and entrepreneurs as we discuss how to bring the sustainability and self-care principles behind their products to influence the industry as a whole.
The Format:
6:00-6:30 Authentic Networking
6:30-7:15 Panel Discussion
7:15-7:45 Power Circles Breakout
7:45-8:00 ReGroup, Comments, and Close
8:00-8:30 Drinks + Connect
(Speaker's Bios Below)
To view the entire series: click here to view the Emerging Women blog.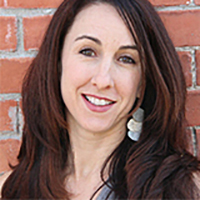 Chantal Pierrat
Chantal's passion is to empower women through feminine leadership. After earning an MBA from the University of Colorado, Chantal left a career in medical device manufacturing in search of work that would align her dedication to transformative leadership with her passion for living an inspired, impactful life. In September 2012, she founded Emerging Women and Emerging Women Live in order to support the integration of business and meaning. Chantal's ultimate vision is to weave feminine leadership and authenticity into businesses and to create a world where women have a strong voice in the shaping of our future. Prior to Emerging Women, Chantal served on the executive team as the VP of Sales and Marketing for Sounds True, a multimedia publishing company focused on spirituality, personal growth, and holistic living. Chantal believes that dance is one of the most powerful ways to connect to our present experience and discover the truth of who we are. As a side project during her years in publishing, she created SoulSweat™, a dynamic dance program that combines structured choreography with wild abandonment. She taught for 12 years and released SoulSweat, the DVD, in 2007. When she is not dancing or working to empower women around the world, Chantal enjoys family time with her husband and two sons in Boulder, CO.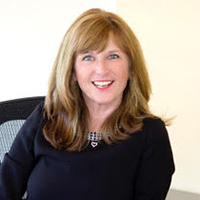 Jane Miller
Jane Miller is a 30-year food industry executive with experience working with start-ups and Fortune 500 companies. She is also the founder of Janeknows.com, a career advice website geared towards young leaders starting their careers. She is the author of Sleep your Way to the Top (and other myths about business success), a sassy business book targeted at Millennials.
Currently, Jane is the CEO of HannahMax Cookie Chips and recently, Jane was the CEO and President of ProYo, a high protein natural food and ingredient start-up. Previously, she was the CEO and President of Charter Baking Company, a private-equity backed roll-up of organic and natural bakeries. 
Over the course of her career, Jane was part of an executive team that brought Hostess out of bankruptcy, worked for HJHeinz as the Chief Growth Officer and then the President of the UK & Ireland Division, and she ran the Western division of Bestfoods Baking. The first fourteen years of her career were at PepsiCo, where she rose to be the President of the Central division of Frito-Lay.
Jane currently serves as a board member at the University of Colorado Leeds Business School, Eldorado Springs Artesian Water and Madhava Sweeteners.  Her involvement as a mentor for young professionals and startups resulted in her being named the Lifetime Achievement Award Winner for the Denver Business Journal in 2013, the Boulder Chamber of Commerce's Women Who Light the Community in 2015 and the Naturally Boulder Industry Leader Award in 2016. In 2015, Jane established the Jane Knows Scholarship Fund at Leeds supporting students who are the first in their family to go to college. 
Robyn Knowlan
Robyn is a co-founder of Wonder, an organic juice, smoothie, nutmilk, and coffee bar in downtown Boulder. She is one of three Boulder-made girls on a mission to make real juice. They noticed that the good stuff was missing where we grew up and decided to bring it home. For the past 2 years, they have been formulating our juices to give you the very best in taste and nutrition. We hope you enjoy the yummy goodness.
Willow
 King is the co-founder and CEO of Ozuké, which she and a partner created 5 years ago to bring live, raw, probiotic products to the larger market. Previous to the natural food world, she was involved in sales, marketing and PR for the outdoor industry and online/ print magazines. She lives in Boulder, Colorado with her husband and two sons.